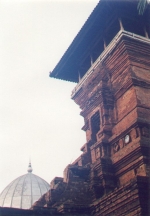 Bangunan Mesjid Sunan kudus.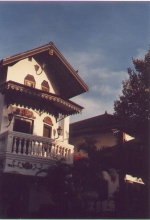 Rumah Kalang, di Prenggan Kotagede

Style : Ecclectic

Konstruksi : 1700-1800

Fungsi : area komersial dan residential

Kalang is a kind Javanese Merchant. They were ordinary people (not able house), but theyare rich, they could build big building

The present function work along succesfully with the old building. The maintenance gives achance for many people to enjoy the historical circumstance.